Winchester Friends Church
Food Pantry Sunday        April 15, 2018          9:15 AM
I was called to turn people to that inward Light, Spirit, and Grace by which all may know their salvation and their way to God, to that Divine Spirit who would lead them into all truth…. I was to call people away from their own ways, to Christ, the new and living Way…; and from the world's teachers to Christ our present Teacher who is the Way, the Truth, and the Life…; and to know the Spirit of Truth in the inward parts, and be led by him.

–adapted from Friends' founder George Fox, approx. 1649
Jesus told His disciples that He had not come to destroy the Law, but to fulfill it.  It came as a surprise to them when He told them they were bound to the Old Testament law.  He tells them that any "following" of Him that disregards the Law is not really following Him…. It was the error of Israel to put the Law in God's place, to make the Law their god and their God a law.  By His teaching and His life, Jesus showed that there is no fulfillment of the Law apart from personal communion with God, and no communion with God apart from fulfillment of the Law…. This is how the disciples' righteousness exceeds that of the Pharisees — it is grounded solely upon fellowship with Him who alone fulfills the Law.
–adapted from Dietrich Bonhoeffer, The Cost of Discipleship
Meeting for Worship
Prelude                                                                                                                           Mary Clark
Welcome, Introductions, Announcements                                                        Norman Peters
Call to Worship                                                                                                                                  
Prayer                                                                                                                                                 
Hymn #108                                 Come, Christians, Join to Sing                            Val Pearson
Choir                             I Love to Tell the Story                                        Brian Lilly, Mary Clark
Please follow the lyrics at hymnal #297.
Hymn #382                                        Be Thou My Vision                                      Val Pearson
Junior Church for kids age 5 through 5th grade                                                                      
Offertory Prayer                                                                                                 Norman Peters
Offertory                                                                                                                     Mary Clark
Testimonies of Praise, Concerns for Prayer                                                                            
Unprogrammed Worship  —
Friends stress that all sincere followers of Jesus, not only pastors, are ministers through whom God may choose to speak as they center their attention on Christ, listen to the Spirit, and obey.  If God leads you to speak out of the silence,  please request a microphone so all can hear your ministry.
Message         "Hearsay Christianity"   Matthew
5:21
,27,31,33,38,43           Ron Ferguson
Hymn #375                                            Jesus Calls Us                                           Val Pearson
Closing Prayer                                                                                                                                 
Postlude                                                                                                                     Mary Clark
after a brief time of fellowship, please join us today for
Sunday School               10:30 AM
Please join everyone in the downstairs parlor to see photos and hear the report of Shane Hall and Al Groth about their late-January work trip to Belize Friends Mission!
Trustees in the library   11:15 AM
Missions & Social Concerns Committee       

11:15 AM
in the William Penn Room
APRIL USHERS:  Ben Kritsch, Dave Longnecker, John Edwards
APRIL GREETERS:  Lois & Bob Hogg, Betty Locke, Ellen Craig
THROUGH THE BIBLE IN A YEAR READINGS
April 16 – 22
Psalms 16 – 36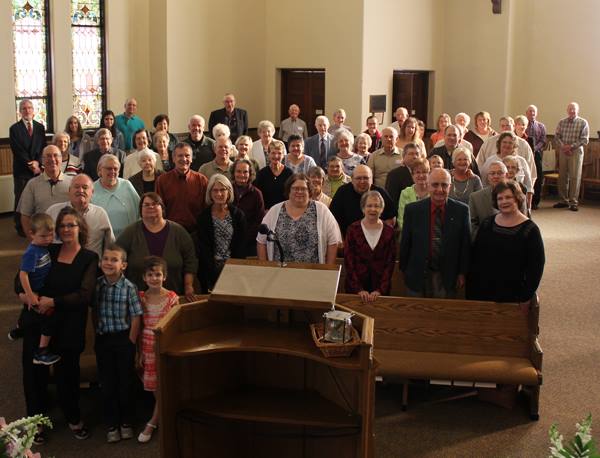 *Monthly Meeting for Business is short for "meeting for worship with a concern for business" or "meeting for worship for business." In business meeting, decisions are made together through worshipful attention to the Spirit and deep listening to one another in a shared search to discern the truth. This is the hinge that holds the meeting together.
Monthly Meeting is the term used to describe a Friends congregation (e.g., Winchester Friends Monthly Meeting). Monthly meetings generally hold meeting for worship on a weekly basis (sometimes more or less often), but have meeting for business once a month.
Winchester Friends Monthly Meeting for Business
Meeting Time: First Sunday of each month after Sunday School
The Monthly Meeting consists of members and attenders of Winchester Friends Church and meets for worship with the attention to business on the first Sunday of each month.  The Presiding Clerk shall see that business is properly presented to the Monthly Meeting, encourages proper functioning of committees, officers and signs documents on behalf of the Monthly Meeting and provides spiritual leadership.  The Recording Clerk will properly record the minutes of the meeting.  Members of Winchester Friends have a right and responsibility to participate in the work and ministry of the meeting through monthly meetings for business.