Friendly Reminder

December 2018
Winchester Friends Church   

124 E. Washington     Winchester, IN  47394

    765-584-8276
In every way possible, Winchester Friends seeks to carry out its calling to make Christ known through meaningful worship, obedient witness, and sacrificial service, welcoming all who are willing into friendship with God and into redemptive community together.
Gideons International Sunday Dec. 2
Please attend worship at 9:15 AM on December 2 to hear guest speaker Terry Green's update on the Gideons' ministries.  The Gideons challenge us to be an active part of making God's Word accessible and known to others by knowing it ourselves, living it every day, and sharing it.  At the close of the meeting, Terry will receive an "open Bible" offering in the parlor to support the local Gideons' Bible placement ministry.  Don't miss it!
Advent at Winchester Friends
 —Join us in worship at 9:15 AM each Sunday during Advent (December 2, 9, 16, 23) to consider the fact that the gift of Emmanuel, "God with us," is not limited to a holiday or a fortnight — He is with us all the time.  That means we are privileged to experience the best parts of Christmas every day we live, not just on a few days in December.
—Thank you to the Welcome Class and helpers who decorated the meetinghouse for Christmas on November 25, and to all who have provided the beautiful memorial poinsettias in the sanctuary. 
Christmas Card Exchange Table
Throughout December, Friends are welcome to save postage expense by bringing your Christmas cards for others in the Meeting to the Card Exchange Table in the parlor.  Please be sure to check the table each Sunday in December to see if there are items waiting there for you.
Holiday Dinner Postponed
In a normal year, the church family would celebrate Thanksgiving and Christmas with a feast on December's first Sunday.  This, however, is not a normal year.  With the major renovation of the meetinghouse dining hall and kitchen still underway, the Monthly Meeting has approved delaying the Holiday Dinner until early in 2019 when we can celebrate Thanksgiving, Christmas, the New Year, and the new kitchen/dining room all at once.  Please track the Trustees' progress on the renovation, and watch for announcement of the celebration dinner in the new year, in the new dining hall!
__________________________________________
 Please keep the church office updated with your address, phone,
e-mail, and birthday and anniversary information.
__________________________________________
December Meeting Changes
—The November Monthly Meeting discussed and then approved delaying December's Monthly Meeting until December 9.  The group also decided that an informal potluck lunch will not be held that day. 
—As usual most Decembers, the church's standing committees do not plan to meet this month in order to free up time for holiday activities.  If any committees encounter a need to meet before January, they may do so at the call of their clerk.
Personal Advent Stories
Each December, the Ministry & Oversight invites Friends during a Sunday morning meeting for worship to tell their personal Advent story of how Christ arrived (or has continued arriving) into their life, and to put an ornament on the parlor Christmas tree that symbolizes that story.  If you feel led to share or update your personal Advent story during worship in December, please let the church office know so it can be scheduled.  All Friends are encouraged to watch for  opportunities this Christmas to tell others how Christ arrived into your life.
Christmas Program & Holiday Desserts
The joint Winchester/Rural Friends Christmas choir will present the Biblical account of Jesus' birth, accompanied by a program of Christmas music, at Winchester Friends on December 16 at 6:30 PM.  The service will conclude with a candlelight meditation, followed by sharing of everyone's favorite Holiday Desserts in the parlor.  Please invite a friend, bring some favorite Christmas sweets or savory finger-foods to share, and join us for an evening of worship, Christmas music, and fellowship.
Christmas Program Choir Rehearsals
Wednesdays  December 5, 12  —  7:00 PM
Saturday  December 15   —  2:00 – 4:00 PM
4th Sunday of Advent December 23
Cinnamon rolls and drinks will be served in the parlor following worship on December 23.  One joint Sunday School class will meet that day for Friends who don't have to hurry away to family Christmas gatherings.
Christmas Envelope Missions Offering
Friends are invited during December to give an extra donation for local and global outreach, either by using the special Christmas Offering envelope from your pre-numbered set, or by clearly specifying your gift as "Christmas Missions Offering" before placing it in the collection plate or delivering it to the church office.  The Missions & Social Concerns Committee has recommended that the 2018 Christmas Envelope Offering be shared between local and national/global ministries including the Ohio Valley Gas Co. matching Gas Help Fund to help area residents afford winter heating; the Community Food Pantry;  support of FUM missions in Cuba; and a California Friends fund for helping victims of this fall's devastating wildfires.  The first $500 given for the Christmas Envelope Offering will be matched by a Best Special Projects grant.   Thank you for tangibly sharing Christ's love at Christmastime!
Congratulations!
to Janet and Don Ross on their celebration of their 50th wedding anniversary on November 23
USFW Christmas Luncheon Meeting
—All ladies are invited to the USFW Christmas Luncheon and meeting on Tuesday December 18 at 1:00 PM at Virginia Densmore's home (Union City Pike at CR 400 E).
—USFW's first meeting of 2019 is scheduled for Wednesday January 9 at 1:30 PM at the church.
USFW Christmas Gifts to Whites Kids
The USFW will again this Christmas provide gifts for a cottage of kids at White's Residential & Family Services near Wabash.  Since the Holiday Dinner has been postponed into the new year, there won't be the usual opportunity for others to help "fill the offering stocking" in the dinner line.  The USFW welcomes Friends who would like to contribute to this project to speak with (or hand your donation to) treasurer Marsha Kritsch.
Community Christmas Food Baskets
Winchester's Community Christmas Basket program welcomes area churches' participation in helping up to 400 local families needing assistance during the holidays.  The Christmas Basket Committee welcomes  donations of money (mail to PO Box 51, Winchester 47394) and/or canned and dry food items (deliver to 4-H fairgrounds by December 5).  Volunteers are invited to help sort and count the food items at 6 PM on Wednesday December 5 at the 4-H fairgrounds; to pack the boxes there on Monday December 17 at 6 PM; and to deliver the food boxes from the fairgrounds starting at 9 AM on Saturday December 22.  Any excess food items collected will be donated to the Churches & Community Food Pantry.
Thank You!
—to Friends who provided and helped serve refreshments for Mary Clark's YMCA preschool kids' Christmas program here on November 27.
—to Friends who have picked up Angel Tree angels to provide gifts for income-qualified families this Christmas (please turn in gifts unwrapped to Walmart or courthouse by Wednesday December 5); the USFW is providing gifts for eight Angel Tree kids!
Our Sympathy
to Nate and Becky Edmonds and all in Nate's family mourning the November 18 death of his sister Veronica Burpo of Hagerstown, IN.
Dining Hall/Kitchen Renovation Update
Al Groth wins November's "volunteer of the month" award for the hours he spent in the dining hall grinding off high spots and filling in low ones to level the floor in preparation for installation of the new tile floor.  He began laying tiles late in November and has completed about a third of the area to be covered.  Before that work began, Shane Hall spent a long morning dismantling the kitchen's long serving counter and cupboards in order to expose all the floor to be tiled.  New cabinets and countertops have been ordered, with delivery expected in early December.  They will be installed as soon as the floor work has been completed, and some work also will be done on the kitchen walls.  It then will be time to paint all the walls in the kitchen and dining room.  Some new chairs and tables have been ordered and likely will be delivered in December to furnish the dining area.  If you'd like to help complete this project (paint!), please contact Trustees clerks Al Groth or Shane Hall.
New Sunday School Quarter
The Christian Education Committee urges all Friends to improve your biblical literacy by attending a Sunday School class each week.  Starting December 2, the adult classes will be taking up a three-month study of the Gospel of Luke using the Friends Illuminate quarterly.  There is a class waiting to welcome you — please join us!
Read Through the Bible in 2019
Ron Ferguson plans to speak on most 2019 Sundays from each week's assigned Through the Bible chapters.  The Ministry & Oversight encourages all Friends to pick up the TTB reading schedule (on the west parlor table, also in each week's bulletin) and read along weekly to enhance your learning and understanding of scripture.
Churches & Community Food Pantry
The Pantry served between 350-375 households in November 2018, compared with 389 families assisted in October 2018 and 383 served a year ago in November 2017.
Fall 2018 Missions Focus – Cuba Yearly Meeting
During the second half of 2018, the Missions & Social Concerns Committee asks Friends to learn about and
pray for the missions efforts we support in Cuba through Friends United Meeting.
On November 11, Stephen Angell (professor of Quaker studies at Earlham School of Religion) gave the message here during worship on FUM Missions Sunday.  Steve has made five trips to Cuba, his most recent in mid-2018, for learning, teaching, and ministry among the Friends of Cuba Yearly Meeting.  He teaches two-week intensive seminary courses to pastors and other church leaders through the Cuban Quaker Institute of Peace in Holguin.  Friends pastors there study theology and ministry courses at Matanzas Evangelical Seminary (a grad school serving 13 denominations) about 300 miles west of Holguin, then obtain Quaker training in courses like Steve's.
Steve told Friends here that before each trip, he has sent a course syllabus to CQIP for their approval or modification.  In every case, the Cuban leaders have gladly approved Steve's course plan with one caveat – that he add a peace component to whatever else he intended to teach.  Cuban Friends see clearly the need for Christians to embrace Jesus' life and message of peace and nonviolence as integral to discipleship, not as an optional attachment.  They cherish Friends' witness and want to learn to proclaim it well.
Another striking thing in Steve's message was his description of New England Yearly Meetings' "Bridge of Love" program with Cuba Yearly Meeting.  At a time when Friends in the US are fragmenting over theological and cultural differences and moving into less diverse associations, Cuban Friends churches embrace diversity — of age, of race, of women as pastors.  It is remarkable that evangelical, theologically-conservative Cuban Friends consider the more liberal Northeastern Friends to be their closest US connection.  Steve once heard Cuban Friends asked what issue(s) might cause them to reconsider that relationship.  Their answer was that Christians fighting with other Christians, Quakers treating other Quakers unlovingly – not disagreement over cultural concerns or scripture interpretation — would be the thing that could cause them to back away.  They cherish relationships and see God's Kingdom as one based on forgiveness and reconciliation.
A third notable feature of Stephen Angell's message was about Cubans' relative poverty.  Although Cuba deals in three different currencies (local pesos, convertible pesos, US dollars), most Cubans have very little of any of them.  Some reports list the average income as low as $20 per month.  Even with free education and health care, survival on that amount is a constant challenge.  Despite that, Cuban Friends are hospitable and glad to share what they do have to help their guests enjoy their visit.  They are a living testimony of Luke 12:15, that "one's life does not consist in the abundance of his possessions."  We should not be surprised if Cuba Yearly Meeting starts sending missionaries to the US before long.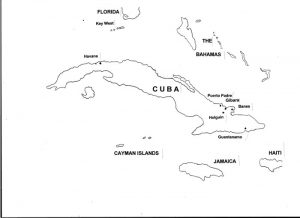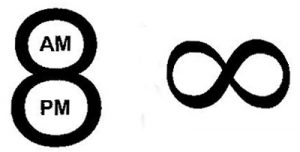 Pray at Eight – Pray Without Ceasing

for people struggling against substance abuse and addiction, and for the people working to help them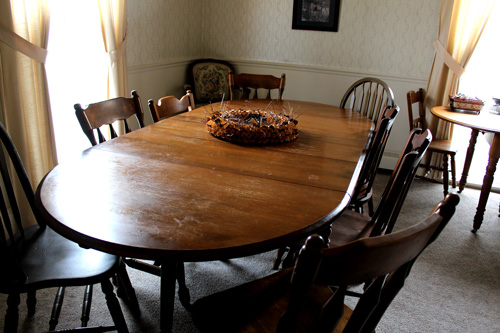 The Lord's Table, Not Ellen's
The very best "face time" is around an old maple table of mine that now sits in the dining room of the parsonage. That table began as a tree in a north woods and stood there far longer than it has been a table.  I first saw it in a furniture store in Minot, North Dakota, in 1967.  I was convinced that it should stand in a dining room on Tangley Rd at Minot AFB where Dale and I lived at the time.  That was the last time it stood in a dining room in my home — it has always shared a spot in the living room with whatever other furniture had to be moved when it was needed as a table.  Its drop-leaf feature allowed me to keep it in several homes through 30 years.  (That same feature requires anyone sitting at this table to fight with its legs.)  When Ron and Pam arrived in Winchester almost 20 years ago with a waterbed and little else, I quickly decided that the maple table had a new home.  As you may have guessed, I have had a 50-year (and 50-pound) relationship with this table.  It has been the bearer of many good meals and the center of many good conversations. But blessings even greater than those come from being face to face with people around this old table.  On Wednesday evenings we gather around that table to pray for members of our Meeting, our community, and for many other concerns. And oh yes, we have Prayer Soup or Intercession Salad.  There always seems to be room for more people around "Ellen's Table." Perhaps you should come and see.